What comes to mind when we say Nepal Trekking Tours? Snowy mountains, sky peaks? Nepal for all the reasons has long been associated with challenging and exciting trekking excursions. Travel fans and adventurers have associated trekking very closely with Nepal since well-known tours to Everest base camp, Kanchenjunga base camp and Annapurna base camp begin in this country.
Trekking in Nepal is on each traveler's list, as it gives them a rich experience of beautiful backdrops, and challenging terrains and the magic of snow. Glimpses of Mount Everest, Mount Pumori, Mount AmaDablam and more are purely sensational and for the lack of another word, pure orgasm and nothing less for travelers and hikers.
There are a variety of Trekking Tours in Nepal that are organized and well coordinated for travel enthusiasts. The Camp Trek based on Everest and the Kanchenjunga offer an authentic experience for people who only receive adrenaline with Glacier Mountains and rocky trails. If what you are excited about is climbing the high passes, we recommend that you be in Nepal for Trekking and Tours. Rolwaling Trek, Three Passes Trek, Annapurna Circuit Trek, Dhaulagiri Circuit Trek and others are some of the best Yoga Trekking tours in Nepal.
Nepal trekking tours are the dream of every trekking adventurer. Nepal is not only famous for its beautiful nature. But treks like Island Peak, Makalu Base Camp Trek and Himchuli Peak Trek are also popular among travelers. Our Tour & Travel Agency in Nepal will help you in every possible way, so that you can enjoy such a trip without much trouble. You can choose a walk according to your requirement and physical condition from different levels of difficulty like hard, medium and easy. Each walk offers an exhilarating experience that is definitely not to be missed. We recommend that you take the therapeutic experience yourself. And feel those different emotions. These walks are organized with experienced guides. Our Tour & Travel agency in Nepal will help you in every possible way to help and guide you by understanding what is the problem of pilgrims during the trek and provide extensive training and equipment to ensure the safety of the pilgrims. Various walks are detailed here below. See our list of those.
Trekking in Nepal is not easy. Before trekking in such a beautiful nature and difficult terrain, it is advisable that you know a little about Trekking in Nepal. Our Tour & Travel Agency in Nepal is working to inform about the Yatra and the challenges of the Trekking for the new pilgrims and those who have done the trek before and who have come again for the trek. The first thing anyone who dreams of trekking in Nepal wants to see is the Everest mountain ranges. Everest is considered to be the highest mountain on Earth at sea level. The mountain is very high and challenges you to trek back to your base camp. A camp trek based on Everest is probably the greatest achievement of your life. This trek takes you to walk on the highest mountain in the world. These are the best trekking and tours in Nepal.
Trekking camp tour lasts for 14 days. And you will be able to see the wonderful hilly areas, famous cities and towns. In Nepal Trekking tours, you will enjoy the beauty of nature that you have never seen before with an adventure trip. Our Tour & Travel Agency in Nepal will be with you and guide you on many things like how you should take care of your health, what you should pay more attention to, what time you should reach your destination, where you should rest in this 14 days trip.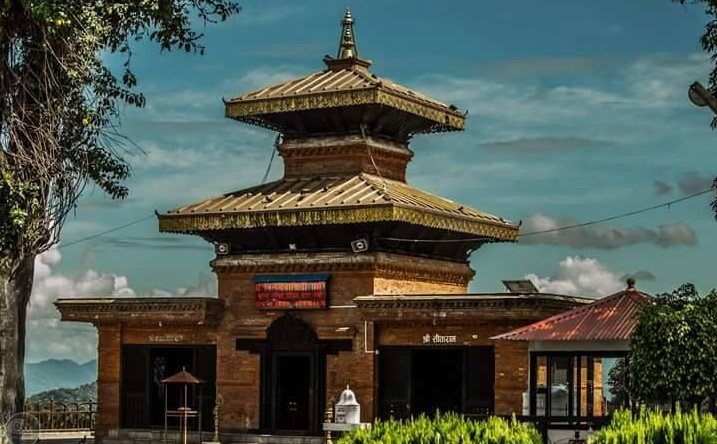 Different Yoga Trekking tours in Nepal
Talking about Trekking in Nepal, usually the base camp starts in the month of March and ends in mid-May. And it will happen again from the month of September and continues till the middle of November. Trekking or touring is focused on the climate of the place. Humid weather can make the adventure strenuous. A trekking tour program guides you to explore several regions of the earth. And you will get closer to the culture of Nepal. During Tekking in Nepal you will witness natural changes in nature in different climates.
Trekking starting point: Nepal Trekking tours starts from the capital of Nepal. That means starting from Kathmandu.
Points to remember: Even if you are aware of Nepal Trekking tours, we leave no chance to inform you again. Because, our Tour & Travel Agency in Nepal has the intention of ensuring the safety and comfort level of pilgrims who come for this trek. For the trip, you should carry only essential items like UV protected sunscreen lotion, warm clothes, hiking boots, water bottle and other related items. However, you should also carry a very important first aid kit on such a trip.
Trekking to Annapurna base camp, Nepal
Annapurna base camp is best for you if you are planning a trekking adventure in the hill station. This hike is only recommended for those who have already performed hikes of moderate difficulty. Because the steep hike Is meant for experienced trekking lovers with difficult walking paths.
Highlights:-
After checking the weather conditions, select the suitable weather conditions for the tour to take place. And continues for 7 to 10 days. This tour also allows you to view the exciting peaks of Fishtail and Annapurna. Unbelievably beautiful roads take you to the heights. You will be overwhelmed by the snow-covered forests and moss-covered forests and the beautiful setting of the sunset.
Spot of the camp: Pokhara
Points to remember: The level of this hike is moderate to difficult. Before embarking on such an adventure you should know the weather conditions well. Make sure to bring an extra pair of hiking boots and socks and a sleeping bag to protect you from the wind. It is advised to wear woolen and cotton clothes to stay warm.
Excursion to Everest base camp, Nepal
Tours & Travel Agency in Nepal suggests places to see after reaching the base camp of Everest. The west side of Everest's base camp is home to Gokoyo, Ri, Cho-La Pass Trail and some alpine lakes. It attracts lovers of beautiful places. Nepal hiking tour is more adventurous for those already experienced in trekking.
The tour allows you to enjoy the views of the snow-capped mountains and the breathtaking scenery. Trekkers experience Buddhist culture, pristine lakes and diverse ethnicities. The hike also continues towards Sagarmatha National Park.
We assure you that the trekking will be difficult. So make sure you carry every essential element including woolen clothes, hiking boots or sleeping bags. Also remember other essentials like UV lotion or water bottle.
Kanchenjunga Base Camp Nepal Trekking
If you really love to explore the sights or experience an adventure, then you cannot miss this Kanchanjunga base camp trekking and Expedition. The peaks of Kanchanajunga, mainly glaciers and it makes you enjoy the beautiful scenery. And it will make your jaw drop.
The highlight: You will see many flora and fauna on your trekking journey.
A trip between Gaurishankar Himal and Rolwaling Himal will give you a great experience. This area was first discovered during the reconnaissance period of Everest. You will really enjoy the Rolwaling yoga trek because of its natural beauty.
Highlights:
The hike will guide you towards the lodge and teahouse. You will be close to the Sherpa community and the breathtaking view of the Himalayas.
Spot of the camp:
From Kathmandu to GongarKhola
Highlights:
You can witness the charming landscape of rhododendron and juniper forests.
Three Passes TrekSend Consults
A three-stage walk is home to Everest. The tour is designed in such a way as to excite the interest of performing adventure.
A Nepal trek involves a tumultuous walk. It gets tiring at times, but the warm welcome of the Nepalese or especially the Sherpas will ease all your tiredness.
Highlights:
You will have the opportunity to immerse yourself in the dynamic lifestyle of the Sherpas.
The appropriate visiting time:
from March till the month of May and from October till the month of November.
Difficulty level:
High.
Path of the Annapurna circuit
Another mountain that is recommended by Tours & Travel agency in Nepal is Annapurna. World famous mountain Annapurna is popular for its walks. The walks here are more than just nature tours to witness the culture of Nepal, various ethnic groups and the village life of the mountains in general.
The total length Is 160-230 km. This makes for a moderately difficult hike.
The highlight:
The walk includes the Tho-Rang La Pass at an altitude of 5,400 m. and reaches the Tibetan Plateau. The walk lasts 15-20 days. And you will enjoy beautiful views of several rivers while crossing it on steel and wooden suspension bridges.
Location:
Initially the walk will start from Kathmandu and proceed towards Khudi. You can minimize your walk by flying from Jomsom.
Points to remember:
Don't forget to carry water bottle, sleeping bags, hiking boots, woolen clothes and first aid box.
Fill the form  for more details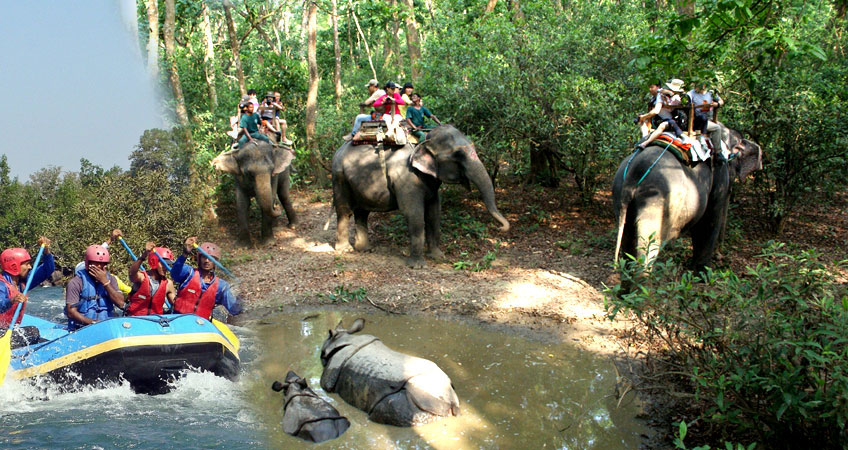 Chitwan Jungle safari in Nepal Chitwan is one of the 77 districts of Nepal and one of the top tourism destinations of the country. It is not wrong to say that Chitwan is the capital of the Jungle safari in Nepal. The country in the Himalayas is covered in forest in...