500 hours advanced yoga teacher training in Nepal
We are running advance level yoga teacher training course who are new to yoga and also for who are used to yoga. This is internationally certified advance level yoga training in Nepal for those students who want to get advanced knowledge of Yogic practices in it's depth in short period of time. We run this certified yoga training parallel with 200 hours course but side by side you will get extra classes and few more days to deepen the practice. The course is a combination of all the yoga knowledge where you will learn from basic level and gradually proceed to the intermediate and advanced level of 500-hour Yoga teacher training.
Our moto to make all rounded yoga teacher teaching all the branches of yoga including; Yoga asana, meditation, Yogic breathing(Pranayama), philosophy, chanting, Yogic cleansing (Shatkarma), yoga anatomy, Banda (expansion of energy by shielding prana), Mudra (gesture of body to stimulate bio-energy), chakra and energy system of the body in practical as well and theory in depth. With deep understanding you will able to teach Asana, Pranayama (breath control) and Dhyana (meditatidon). After this course you can kick start your yoga carrier or if you want to do only practice for self-realization knowing details information of yoga that would be perfect for you.
This is a very intense and interesting holistic approach of certified advance level yoga and meditation training course where you will achieve advance experience in all aspect; physical, mental and spiritual under very experience certified yoga teachers. All the seekers from all over the globe will be immersed into dedicated practice who dive deep into Yoga and meditation will get enlightening experience.
With the guidance of experienced master (guru), you will immerse daily Asana, Pranayama and meditation along with chanting and philosophy beyond it. This 500-hour Yoga teacher training course in Nepal will bring upon a deep profound understanding of Yogic lifestyle following yogic discipline, diet, cleansing rituals, chanting etc. This inner most journey of yoga and meditation will help you explore your true potential of unconditional peace.
Yoga is increasing its popularity day by day. And nowadays more people are learning yoga practices. Hundreds, thousands of people are engaged in yoga practice over the last decade. Earlier meditation is prevailed for thousands of years. But yoga became more than that as it adapted to the modern World. Now people can build a wonderful career by learning yoga. Some have even established service businesses that thrive off of yoga. There are many yoga training centers in many parts of the world. But special training programs are available in our center only for those people who want to choose their career in yoga profession. It is called 'Yoga Teacher Training Packages'.
Yoga is nowadays more popular. And it's great too. But due to its popularity, some problems also arose. As the number of people increases, there is a danger that rituals will lose their distinctiveness and originality and become artificial. There are also many fraudsters who make money from faulty knowledge and bring bad name to the whole field of yoga. 'Yoga Teacher Training' and 'Advanced Yoga Teacher Training' and 'certifications' were popularized in this field to reduce those who abuse it in the name of Yoga. This also helped to detect scams in the field of yoga. The Yoga Teacher Training Packages we provide are not like other training programs. The training you'll get here you won't find anywhere else. The Yoga Teacher Training Packages is designed in a different and useful way.
People travel to different places to get authentic knowledge about yoga. Nepal is very famous among those places. The Trek Nepal has incorporated one of the best yoga schools named 'Nepal Yoga Home'. After searching many authentic schools in Nepal, we found this school which has a real connection of yoga from the Himalayas. There is no doubt that 'Nepal Yoga Home' offers excellent service to its visitors. Because it has received awards from various places due to its excellent performance in yoga training. We have done a great research of yoga school in Nepal. Among them 'Nepal Yoga Home' is the best in Nepal.
Why 500-hour advanced yoga teacher training better to attend?
The following are the main reasons why we recommend you to get a Yoga Teacher Training Packages in Nepal.
This makes you an all-round certified yoga teacher. Also certifies all yoga alliances. It opens the way for you to teach around the world.
The 500-hour Advanced Yoga Teacher Training is a program designed to provide teacher training for individuals who wish to emerge as teachers in the field of yoga.
This course is not only important for aspiring teachers, but equally important for those searching for their true self. This program is designed to provide a wonderful learning experience for the future professional yoga teachers.
The program is designed in such a way that it provides an amazing learning experience for those who themselves are going to be teachers in near future being professional yoga teacher.
500-hour advanced yoga teacher training, which includes lots of teacher training programs. So they have a clear idea about the purpose of life and the real goal of yoga.
As the name suggests, this is an advanced yoga teacher training. So, people who come to learn, they decide to start their career in the field of Yoga. And already know some basic things about yoga and yogic practices. Also, they really want to develop their knowledge by being a skilled teacher.
All our training teachers are highly qualified. And knows extensively about traditional yoga.
We offer this course with a team of skilled teachers. So you will learn many different subjects with different teachers.
You can find the soul of yoga from the 'Motherland of Yoga, Nepal'.
You will learn yoga philosophy in depth.
Following are the list of activities that are performed in advanced yoga teacher training in Nepal
Yogasanas are the backbone of yoga. It is really challenging to attain liberation without a healthy body. So the first thing to be taught in advanced yoga teacher training is asanas. Most people who don't know about yoga think that, yoga is just asanas (postures). But yoga is not just poses or asanas. But they play an important role in yoga practice. Of all the dimensions of yoga, the most popular dimension is yoga postures. Most yoga schools focus only on this dimension of yoga. But we give everyone equal attention.
In this advanced yoga training course you will learn the art of changing yoga postures as part of a dynamic meditation. In fact, if we go deeper into yoga postures it becomes a dynamic meditation. You will learn the best alignment of yoga poses. This helps in connecting the mind and body. You will learn the Sanskrit name and English name of each yoga posture, benefits of postures, contraindications, chakra awareness, drishti (eye sight), modification etc. This allows you to have depth in each pose.
You will learn the basics of leading yoga poses in progress each day. By the end of the course your body will be super flexible. Therefore, it is not surprising if you have a different strength and flexible body. In advanced yoga teacher training individuals are imparted proper knowledge of 200 effective asanas. They are very advanced. We follow asanas from Classical Hatha Yoga, Iyengar Style Yoga, Ashtanga Vinyasa Yoga etc. If you complete all these postures, you will understand the essence of the asanas.
We have excellent teachers to teach you meditation classes in this yoga training. You will learn about 10 different styles of meditation that can change your life. All techniques are taken from the authentic sources of yoga tradition and ancient scriptures. You will attend deeply to both the theories and practical aspects of meditation.
Meditation is the process by which a person focuses his energy on a point or a mantra to calm the breath or mind, heal the soul and keep the body in one position. Meditation is taught in its authentic way in advanced yoga teacher training. This way you will find the way for your entire life. Meditation can be difficult for beginners. Because volatility is human nature. Because they are not used to focusing their mind on one place. Thus, it is difficult for them to keep the body stable.
But, with consistent practice we can achieve a still body and a peaceful mind. In reality there is not only human nature in the human body. As humans are animal in their basic nature, we also have animal nature. So all of us humanity is evolved monkey mind. Thus, meditation may be difficult in the beginning. But with patience and dedication, people can master their single-mindedness. People who are learning advanced yoga teacher training should master it with enough practice. Because we guide the most effective technique of meditation.
Yoga is a means of balancing body, mind and spirit. Yoga philosophy is the art of living. It teaches us how to keep our physical body healthy, our mental body calm and our spiritual body in a state of liberation. Therefore, to fully understand yoga and yogic techniques, one must first understand the philosophy and theory behind the holistic practice of asana and pranayama. Along with the yoga postures, the principles and philosophy of yoga have been developed over thousands of years.
From the time of the birth of yoga till now, various yoga gurus have imparted their philosophy and understanding of yoga in the form of jnana (jnana). Advanced yoga teacher training imparts knowledge about yoga philosophy, types of yoga, history of yoga and guru doctrine and various ancient yoga books. After learning philosophy it becomes easy to learn meditation, pranayama, asanas and other methods of yoga in its proper way.
There are many advanced yoga books that give insight into the core of yoga. With its help individuals can take care of themselves internally. Books like Patanjali Yoga Sutra, Veda, Shiva Shamita, Hatha Yoga Pradipika, Bhagwat Gita are good to have an insight into Yoga and Yoga philosophy. Teachers help them to learn with this philosophy. But it is better to understand and learn by yourself. Because, this is a great step for you to become a developed teacher. Our teachers summarize all these philosophy books in your advanced level certified yoga teacher training course.
Mantra is another dimension of advanced yoga teacher training. Mantras are ancient Vedic verses said to have magical powers and mystical nature. This was an ancient definition of mantra; However, modern interpretation says that, any verse brings about a positive change in the psychology of the person reciting it.
However, no one can deny that ancient Vedic verses do not contain mystical power. Individuals are taught mantras, how to chant, and about the types of mantras and how to use mantras for various purposes in life. Mantra for trauma management, mantra to remove obstacles in business, mantra for good health, mantra for good relationship etc..
Mantra is an important component of 'Mantra Yoga', 'Bhakti Yoga' and 'Kundalini Yoga'. Bhakti Yoga or Bhakti Marga is a spiritual path. There one chooses a role model and a mantra. And then he/she walks the path shown to become enlightened. In yogic culture each deity has a mantra. Some deities have thousands of mantras. If one wants to walk the path of bhakti yoga, he must know the mantra of these deities. Therefore, individuals are given a better grasp of knowledge in advanced yoga teacher training. From this, if they want, they can also continue Bhakti Yoga later.
Pranayama, Mudras and Bandhas
Prana is the microscopic life force of all living beings. Prana Vayu (oxygen) exists in the human body in various forms. Prana's most significant job in the body is to keep us alive through breathing. Yes, entering the life-giving body of individuals is the main function of Prana (Vayu) in the body. There are many other functions of prana like breathing, blood circulation, excretion, digestion etc.
Pranayama is a technique that concentrates the breathing part and expands the life force. We are alive through the subtle life provided by air which we call prana. The art of regulating and expanding oxygen to our body is called Pranayama. We can control the energy and life within our bodies. It is taught in Pranayama. That is why pranayama is so important in an advanced teacher yoga training course.
Mudras and Bandhas study in detail the bioenergy and function in the body. The most significant function of mudra and bandha in our body is to cleanse chakra (energy centers) through different breath lock and hand and body gestures. Digestion, excretion, blood circulation, channeling energy through mudras and bandhas are better.
There are four major bandhas and several forms of mudras that help to regulate our bioenergy. One who gains mastery over mudras and bandhas, can control thoughts and emotions. Later in life many impossible things can be achieved. Advanced yoga teacher training teaches various forms of mudras and bandhas to balance the mind and emotions.
Yogic life is the main role of Yogi. One can learn yoga postures, learn the science and techniques of breathing, learn yoga philosophy, chant long and difficult mantras. One can wear yogi's clothes. But, they can never understand the path of yoga until someone else lives the life they lead.
One who practice the postures engage in yoga, those who read about the principles and doctrines of yoga, till they finish the poses, others keep yoga in a corner of their mind. However, those who lead the life of a yogi are in touch with the yogic lifestyle in every moment of their lives. Advanced yoga teacher training teaches them, the life and way of life of yoga.
In advanced yoga teacher training, the beginning of a yogic life begins with food and positive thinking. A yogi does not eat haphazardly. Their diet is very balanced. And that food should have many qualities. First, they must abstain from meat. And don't eat tamasic food. One should eat only satwik food which keeps his mind and heart in his will. Training includes what to wear, how to sleep, balancing rest and exercise, and other topics related to maintaining a healthy lifestyle. Also, in advanced yoga teacher training, they are given basic knowledge about Ayurveda and more natural ways to treat some basic ailments.
Teaching method and to connect with students
Many people prefer knowledge over teaching methods and contact with students. That is, the choice of teacher should be the most crucial factor for them. Advanced yoga teacher training takes this factor into account. And teaches them how to connect with their students and what is the right way to teach them. No matter how knowledgeable a teacher is, no matter how much he knows, it all becomes meaningless if he cannot pass it on to his students.
Telling known things and teaching known things sound the same. But the dimensions differ in terms of characters. Advanced Yoga Teacher Training recognizes this. Along with knowledge about yoga and similar subjects it gives way to teach. A teacher should actively communicate with his student and help them to reach the next level of knowledge. Advanced Yoga Teacher Training gives you a better knowledge of all aspects of becoming a 'good teacher'. For this yoga teachers should get proper training. You will definitely find that perfect training in our Yoga Teacher Training Packages.
We have seen 500 hours of advanced yoga teacher training programs in Nepal. Now, let's see why Advanced Yoga Teacher Training in Nepal:
Nepal is the birthplace of yoga. No country in the world can compare the authenticity found in yoga practices. So, why not learn advanced yoga teacher training from a place that has deep roots in the history of yoga and yoga practices. Yoga is believed to have originated in the ancient Indian continent of present day India, Nepal and other surrounding countries.
Nepal is exceptionally beautiful in terms of its natural beauty and serene environment. Yoga is a technique that gives maximum benefit when practiced in a peaceful and serene environment. Everyone's mood is positively affected by a beautiful and clean environment, not just yoga practitioners. Where else can you find a more peaceful environment than the land of Gautama Buddha, the land of the Himalayas, the land of forests. This is a good reason to choose advanced yoga teacher training in Nepal.
Many people are starting their careers in yoga. And yoga keeps the body of those who practice it healthy. And generate a good amount of income. This training is incredibly valuable for individuals who are going to start their certification careers. Their skill is judged by where they got their knowledge. Skills are important, no doubt about it. But where they get the skills they need is also important. That is human nature and there is nothing anyone can do about it. Nepal has an incredibly good reputation for advanced yoga teacher training. Hence its certification is considered authentic and valuable in many parts of the world.
Most people in the world are not financially secure. Few think hundreds, if not thousands of times before making a financial decision. Also, whether advanced yoga teacher training is affordable or expensive, it depends on where you go to train. Fortunately, Nepal is very cheap and one can get well-advanced yoga teacher training here at a definitely affordable price.
Learning by doing advanced yoga teacher training process in Nepal, there is active participation of teachers and students. Some places offer only theoretical knowledge and take a step back when it comes time for practical knowledge. Either it's a yoga retreat, or it's a yoga teacher training that has to be learned practically. Here first, students are taught the theory and principles. Then they are given the opportunity to see it and then the opportunity to do it themself. 'Learning by doing' is the best form of learning, this could be advanced yoga teacher training or another course. Getting such a yoga teacher training program in Nepal Yoga home will help you to excel in your teaching profession.
We believe that after meeting and being trained by us, you will share more positive thoughts about our Yoga Teacher Training Program with others. Hope to meet you soon on this divine journey of yoga and meditation.
Om Shanti! Shanti!! Shanti!!!
Ready-to-book adventures, personalized
Personal
Make your adventure more youMake your adventure more you - Self join
Group
Enjoy a tour with like minded people - Anyone can join
Private Group
Travel with your group - Only your circle join
Yoga Teaching start dates
1st of Each english month
Advanced yoga teacher training in Nepal
Trip Cost
4.6 Star Out of 5
"Best Trek of my life; out of the world experience."
Fill the form  for more details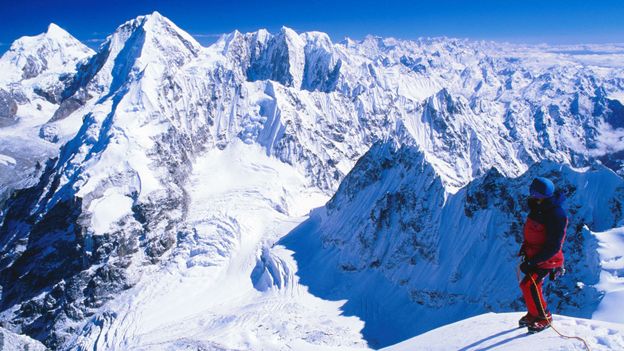 High altitude trekking is one of the most amazing forms of trekking. The trekking takes trekkers to an altitude that is very high from the sea level. In such altitudes, there are very rarely human settlements and pristine nature can be experienced which is hardly...