Dolpa Trekking (Shey-Phoksundo Lake Trekking) in Nepal
Dopla is a district located in Karnali zone of Nepal. The district has an area of 7889 km sq. With population of 36 thousand. The headquarter of Dolpa district is Dunai.
Dolpa district is popular for its natural beauty.  In Dolpa trekking you wil get the opportunity to see the beautiful Shey phoksundo lake, 
Rara lake
, Tinje valley, 
Shey-Phoksundo national park,
 Mt putha, Dho tarap are some of the major tourist attraction site of the district.
Save Now, Travel Later with Unlimited Date Changes
Amazing Itinerary with all activities included
Discover Ancient Temples and fascinating culture
Sleep overnight on Floating Bungalows
Explore tropical islands and party on the beach!
Awesome Group Leader
Ready-to-book adventures, personalized
Personal
Make your adventure more you
Personal
Make your adventure more you
Private
Enjoy a tour focused solely on your travel group
Protected
Travel within your own bubble
Day 01: Start Day of Dolpa Trekking
The first day of the dolpa trekking the visitors in Kathmandu take a flight to Nepalgunj airport. Nepalgunj airport is 1 hour flight away from Tribhuvan International Airport. Nepalgunj is situated at the southern part of the country. The City is famous for bageshori temple for Hindus however every one interested can visit. The city can be explored during evening as days are extremely hot. The night is spent in Nepalgunj.
Day 02 :
On second day of dolpa trekking, a flight is needed to be taken from Nepalgunj to Jhupal. The flight takes about 35 to 40 minutes. Then after the flight 2-3 hours trek to the place called Dunai. On the way to dunay, one can see magnificent view of the mountains.
Day 03:
From dunai the 3rd destination of the dolpa trekking is Ankhe gaun. When the trekking starts from dunai the first mark worthy destination is Hanke village. Hanke village is also called as gate way to phoksundo national park. Then after hanke village trekkers will reach parel gaun,Roha gaun and at last ankhe gaun. It will take 5-7 hours walk depending on your pace.
Day 04:
From Ankhe the 4th day destination of the dolpa trekking is Renje. This day's trekking is filled with walking through narrow passes, steep trail, and suspension bridges. The walk is hard but view is magnificient. Then the night is spent at Renje on tents.
Day 05:
The destination of day 5 is the famous phoksundo lake. The way from Renje to Phoksundo lake is filled with mesmerizing waterfalls, landescapes and views. On getting to the phoksundo lake trekkers get to view of ringmo village.
Day 06 :
Day 6 of the dolpa trekking is spent by exploring the amazing phoksundo lake and clicking pictures. It covers 4.94 km square. Phoksundo is the deepest lake of Nepal. The lake is surrounded by beautiful Buddhist monasteries. The night at phoksundo is spent on tent.
Day 07:
On the 7th day of dolpa trekking leaving phoksundo lake travelers move towards phoksundo river. On the way to phoksundo khola trekkers can see amazing landscapes, streams, and cliffs. The night is spent in the tent at the bank of the phoksundo lake.
Day 08:
At morning the trekkers see the amazing views of the phoksundo river and move towards Baga la Phedi. Bagala phedi is a beautiful place at 4750m. To get to Bagala phedi the trekkers need to pass through steep pass. We can also see beautiful monastery passing through here.
Day 09:
The target of the 9th dolpa trekking is to get poyon khola from Bagala phedi. The trek to poyon khola is filled with some hardships but you can see amazing views. The way is filled with difficulties but the view covers it all.
Day 10 :
In morning after breakfast at poyon khola the trekkers leave for Shering Gompa through south Numa la. On the way the trekkers can see gushing river, landscapes, amazing views, grazing animals and many more. Passing through Numa la to get to Shering Gompa trekkers can see amazing views of the snowcapped mountains.
Day 11 :
Dho tarap at 4030m is the 11th day destination of dolpa trekking from Shering Gompa. To get to Dho tarap the travelers go through grazing fields, and see animal herds of sheep's, horses. We can see the Buddhist settlements along the way. Camp settlement is made to spend the night at Dho tarap.
Day 12:
12 Day of Dolpa trekking will be spent by resting and exploring Dho tarap. Dho tarap is a beautiful place situated at 4030m from sea level. The place is famous for its Tibetan settlement. Buddhist gompa and pre Gompa are the crown jewel attraction of Dho Tarap.
Day 13 :
From Dho Tarap we move towards Tarap khola. On the way to Tarap khola on our 13th dolpa trekking we see many mesmerizing views, herds of blue sheep, large bushes, and some wild animals. The way to Tarap khola from Dho Tarap is narrow so people should be careful. The day ends with camping at Tarap Khola.
Day 14 :
At morning the trekkers move with aim of getting to Lahini in the evening. While moving through the passes of Lahini we can also see some locals and some grazing animals. The path to Lahini is very narrow at gorge. After getting to Lahini camp is made to spend the night.
Day 15 :
15th day of the dolpa trekking is started by moving alongside of Tarap river with destination Khani gaon. The Tarap becomes very narrow sometimes during the trekking. The camp of that day is made in Khani gaon.
Day 16 :
Day 16th of dolpa trekking is spent by resting and visiting Khani village. Dolpa trek is a long and exacting journey so day break at few days interval is must. Day break provides time to explore the village and interact with the villagers.
Day 17 :
The target of the 17th day dolpa trekking is to reach Khani gaon from tarakot. To get to tarakot hikers need to pass from Tarap chu river and Bheri river. Passing down the trails to reach Tarakot we see kola village, farmlands, and local peoples. The staying preparations are made in or around Tarakot village.
Day 18 :
Day 18 of the dopla trekking we return to Dunai from Tarakot village. The trekkers mush pass through trail of Bheri, Byas gadi, Locha khola gaun then climb a little to get to Dunai. The night stay preparations are made at Dunai village.
Day 19:
Form Dunay we move to Jhupal in our 19th day of dolpa trekking. Trekkers pass through Rupgad, Dhupichaur, motipur and finally reaching Jhupal. The night at jhupal is last day trekking as next day there will be flight to Nepalgunj.
Day 20 :
This day dolpa is left with adventures and sweet memories. Early at the morning flight is taken to Nepalgunj. After Nepalgunj the same day next destination will be Kathmandu.
Day 21 :
This is your free as well as last day at Kathmandu. At Kathmandu you can do shopping, visit to some place, or just rest and remember dopla. However, you can do all of them if you are quick enough and know where to go from the start.
Day 22 :
On this day your dolpa trek officially comes to an end by departure from Kathmandu. You take your departure with the adventures of dolpa trekking captured in your mind and camera.
We provide you the bed and breakfast. Accommodation will be shared by two people. However, you can book for the single room with extra charge.
The overland transport will be held on tourist coach as per the itinerary and size of the group.
The applicable fee for the Trekking, National Park and Conservation center will be covered.
We offer you a welcome group dinner
The wages, meals, and transportation of our trekking staff (guide) will be arranged.
We also have included a comprehensive medical kit and service of guide.
Pick-up/Drop from/to the airport.
The visa fee you would have to pay for travel, medical insurance and airport tax.
The meals of your personal interest will not be offered in our expense.
We would also not provide personal sleeping bags and bags.
The charge applied in case of emergency evacuation by any means of transport would not be included.
The charge for accommodation in Kathamndu in you early arrival before the trip will not be included and also the late departure. Moreover, the early departure from trek will also not included in our expense.
We also don't include the cost of international flights.
The trip doesn't offer the travel and rescue insurance.
We also don't include the phone calls, laundry, bar bills, battery recharge, extra poter etc.
We also don't offer tips for guides and porters, you can give them yourself if you like to give.
Dolpa Trekking
Trip
Trip Cost
Destination: Upper Dolpa trekking
Min-pax: 1-15
Accommodation: 2 or 3 star level
Duration: 22 days
Max altitude: 5090m
4.6 Star Out of 5
"Best Trek of my life; out of the world experience."
Fill the form  for more details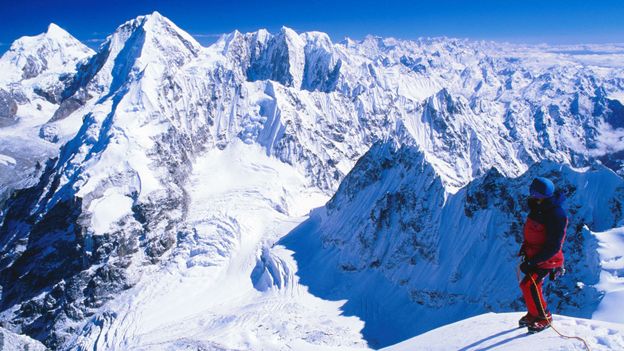 High altitude trekking is one of the most amazing forms of trekking. The trekking takes trekkers to an altitude that is very high from the sea level. In such altitudes, there are very rarely human settlements and pristine nature can be experienced which is hardly...